Working in the creative industry is not always easy. When The Ambition Plan event was scheduled we knew we needed to be there. The panel style event is focused on how to start a blog or push your influencing career. Founded by Business Woman Lauretta Ihonor, we met four of our favourite influencers. Pixie Turner (Nutritionist & Author), Lauren Black (Fashion & Lifestyle), Em Sheldon (Travel & Beauty), and Alex Serruys (Lifestyle & Fashion) who led the open and honest discussion about Influencing, how to do it and how to make money.
The event started with a Prosecco Reception courtesy of Thomson and Scott and networking. It was the perfect opportunity to meet your next collaboration for Instagram. The audience then sat down and we listened to Lauretta introduce the four key panel influencers. After they were seated we were ready to commence our journey into the Blogging and Influencing world.
Beginning of the Blogging Journey
Leading the discussion Lauretta asked the first question, how did the influencers get into blogging? It was a very varied answer from leaving a photography degree by Lauren Black to taking pictures in a bath by Em Sheldon. The key theme I noted was that they had all begun for the love and now it is a job it isn't all glitz and glamour. The information they shared were very honest.
Most people think that becoming a blogger or social media Influencer is an easy job however these women gave us the truth. In reality they all had full time jobs as well as their online blogs to manage. The outside world thinks these women just take a photo and put it online, however, they exposed what its really like.
Influencers are a photographer, editor and so much more
"When you walk into vogue, they have a team of people doing the work. When you are an influencer, you are the accountant, the lawyer, the photographer, you wear so many different hats"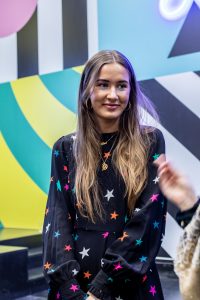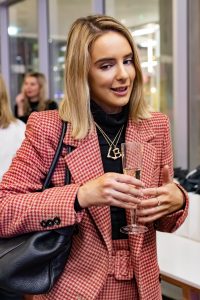 For most women this is a reality but when you have to rely on yourself for everything it is important to make sure you look after yourself. Pixie Turner advised that she has several What's app groups where she can vent to her friends. Two of the influencers, Lauren Black and Alex Serruys rely on each other to help with photography. Lastly Em highlighted that not everyone on social media is nice however you need to keep a positive mindset. These women still get told no when approaching brands but they still keep trying. Lauren's advice is to when a brand or PR Company tell you No, try again every 6-12 months because it may only be a 'no' for now. Just keep going!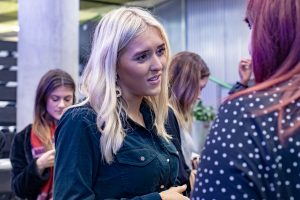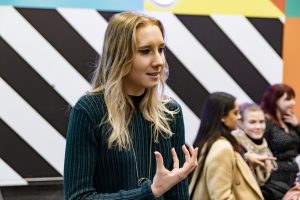 After the women had answered Lauretta's questions the audience were invited to question the panellists for personal advice. It made us super happy when they even said they were going to follow some of the women asking questions. Influencers are human after all and they are more than happy to help people, which I have noticed a lot recently.
When the talks were finished we were able to network, with the influencers again. There was more prosecco and a lot of smiling people. I was feeling motivated and inspired as I left the building to write this post. The Ambition plan is definitely an event not to be missed so make sure you follow their Instagram to keep up with regular updates.