The Century Club is such an exclusive location so when I arrived I knew the vibe would be buzzing. Tea Time with Candice joined forces with WW, formerly known as Weight Watchers. Candice was hosting a panel discussion with brand ambassadors Curtis Pritchard of  Love Island and Alison Hammond, a presenter.
A Panel with the WW Brand Ambassadors
Candice Brathwaite is a presenter, writer and founder of 'Make Mother Hood Diverse', she also hosts daily tea time on Instagram. While we were waiting for the panellists there were a variety of drinks at the bar which included Whiteney Neal gin cocktails. There were four cocktails used in total which included Elderflower / Cucumber / Prosecco. Each chair had goodie bags placed on them with all the attendees super excited for the snacks and goodies placed inside.
After a few sips on a very strong gin cocktail, Candice, Curtis and Alison walk onto the stage and began their talk. Candice was hosting and asked both Curtis and Alison questions on topics such as body positivity, healthier eating habits and the reason for becoming a WW brand ambassador.
Let the panel begin…
"I'd already joined weight watchers and they saw I was doing it and approached me to be a brand ambassador and it just made sense" Alison explained.
Curtis joined after leaving Love Island and being fat shamed by many newspapers for weight gain in the villa. "You are who you are accept it, appreciate everything you have got, I feel like you have to be mentally positive which leads to body positive."
The panellists discussed that you can still be on the bigger side and be body positive as 'your body is an instrument not an ornament' . Your mental health depends on what you do to take care of it for example meditation and positive affirmations.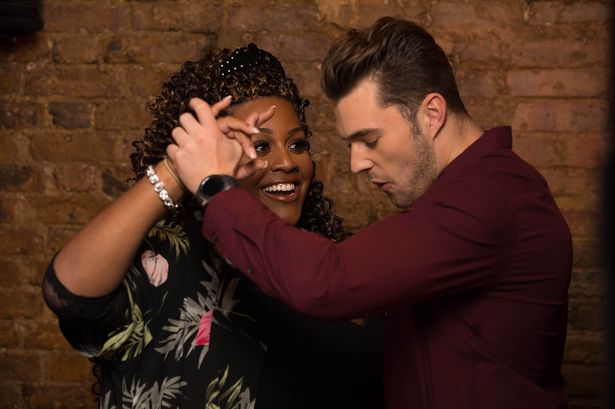 'your body is an instrument not an ornament'
WW allows you to keep track of your food in points and also has groups where you can make friends. The friends you make are on the same journey as you for support and WW assigns you with a life coach for your times of need.
One thing that stuck with me was being told by Alison to just do you because everyone else is taken. I feel like we should all accept who we are and what we look like and celebrate each other as who really cares?
How do they stay positive?
We were also given tips on how to maintain healthy habits, firstly by addressing why you have these unhealthy habits and the cause of them. Secondly it is suggested to replace certain foods with better options but you still have the freedom to enjoy every type of food. Aliso advised us to all write 150 things that we have always wanted to do and begin to tick them off one by one. Curtis suggested to write 5 positive things about ourselves and read them out everyday.
Candice added that we don't know our potential because we are all too scared of other people's judgement. This event was very eye opening and by looking around the room which had bursts of laughter and many nods of agreement, each person left home with something to hold onto.
I love the community that WW has created over the year and how it makes each panellist feel, after attending this panel I left feeling mentally lighter.