The Nature Company is on a mission to change the way the world drinks, Seedlip is one of the first distilled non-alcoholic spirit company in the world. The idea came about three hundred and twenty years ago by John French a physician who met a farmer family in Lincolnshire who were hand sowing seeds using baskets called Seedlip. The company was later started by Ben Branson after drinking a mocktail on a night out. Seedlip held a pre pop up shop to promote the opening of the official pop up shop. When I arrived I was pleasantly surprised because the pop up shop included more than expected, with candles, clothing, shoes and books. What more could you ask for to go with a good drink?
The event held on Duke Street, was filled with bustling people drinking non alcoholic drinks, including Grove Spritz which has Seedlip Grove and Aperitif Soda in it, Garden and Tonic and Nogroni which are their original mix of the cocktails we all love.
The company has three flavours of the distilled non alcoholic drinks which are Herbal Garden which is made with handpicked Peas and homegrown Hay from Ben Branson's bar. Aromatic Spice with a Jamaican Allspice berry and red grapefruit peel. Citrus Grove which has three types of Orange including blood orange, bitter orange and Mandarin and Orange peels in. with these the greatest cocktails can be made. With over 15 different cocktails Seedlip is perfect for those who don't just want to drink an 'exciting' sparkling water on a night out. Every Night club needs this option as an alternative for people who don't drink alcohol.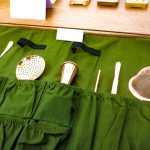 So if you're like me and sometimes you want to feel fine for work the next morning, we now have a choice of having a adult drink that will give us that sip but make sure we're not swaying after the third one.
https://seedlipdrinks.com
@SeedlipDrinks
Pop Up Shop: 71 Duke Street, Mayfair, London