The Christmas season is fast approaching and so is the festivities. We all want to know what can we do in the festive season. Fentimans, have found a unique way to answer this question. Located in Tobacco Dock, Skylight have the first life sized Ginger bread house and we could not believe it.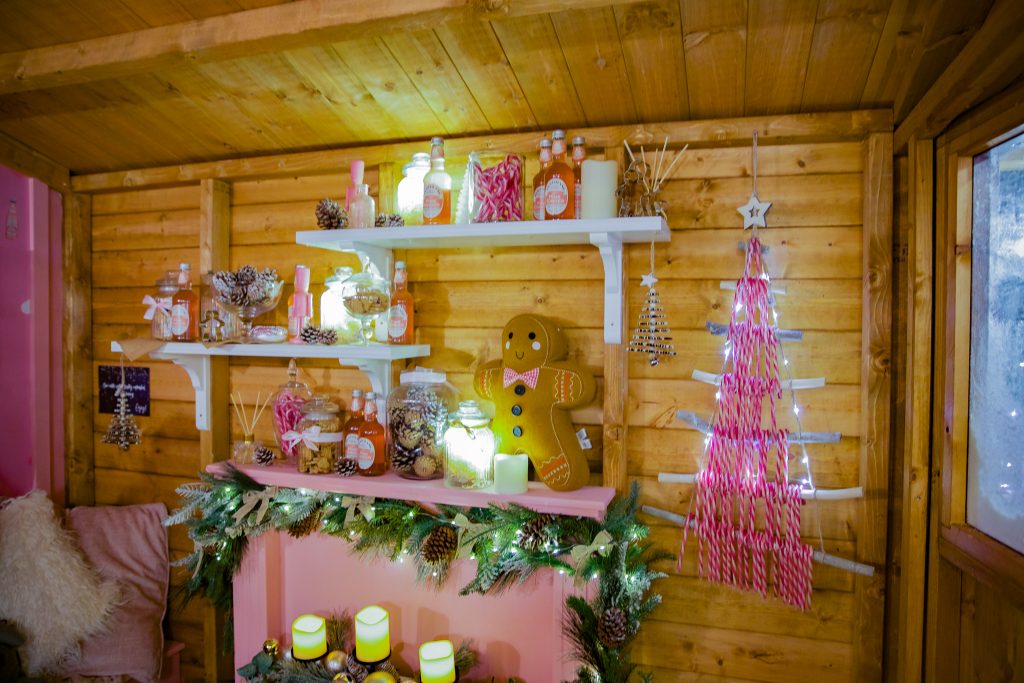 I arrived at Tobacco Dock and went inside where I was greeted by a Hockey shoot out goal and an ice skating rink. Now when I was younger I was sporty, however, that goal was not an easy target and unfortunately, I didn't score. It was ok though because I decided to cheer myself up with Ice Skating. The ice skating rink overlooks the London Skyline and it was beautiful. Even amongst all the couples skating I had such a fun experience. I was also a lot better at the ice skating which was an added bonus.
Ice Skating Over the City skyline
Whilst Ice-skating I spotted the main attraction the life size Ginger Bread House. I came off the ice immediately and headed straight to the bar. There were several Christmas themed cocktails to choose from: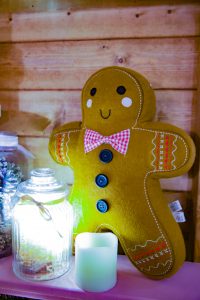 Pink Pear Mule (Grey Goose, Lime, Disaronno Amaretto and Fentimans Pink Ginger)
Cinnamon Collins (Monkey Shoulder Whisky, Lemon, Spiced Cinnamon Syrup, Honey and Fentimans Ginger Ale)
Fentimans Winter Cup (Sloe Gin, Dry Apple Cider, Elderflower Liqueur and Fentimans Ginger Beer)
After choosing the Fentimans Winter Cup (purely because I like the glass it was served in), I headed over to the Gingerbread House. It was amazing and everything you would have dreamed about as a young girl. They had snow on the outside and I could not wait to step inside. It was amazing! There were gingerbread biscuits, donuts and a wall of Biscuits. Unfortunately, I was not going to be able to take a bite out of the side of the house, I made up for that by eating my fair share of biscuits off of the wall.
Fentimans had outdone themselves in my eyes. I was in photo heaven as well with all the pink accents in the house. There was also a fireplace that helped to keep us warm whilst we drank cocktails. The Gingerbread house was to help launch the new Pink Ginger drink from Fentimans. The bottle was placed in several places including a large bucket filled with the drinks.
Everyone loves the pink Fentimans Drinks
Fentimans 'Pink Ginger' has been launched as an alternative to Ginger Beer. As with all things Fentimans it has been released in our favourite colour 'Pink'. The brand marketing director Andrew Jackson stated:
"We have reinvented the ginger-style drink, producing a naturally cloudy liquid with a warm pink hue. The introduction of pink ginger will continue to build our appeal with a younger demographic."
Although the drink was released earlier this year this was my first time trying it in any capacity. Let me tell you a cocktail mixed with this drink is amazing. 
After having amazing conversation with the other guests, it was time for us to head home. I waved goodbye to the epic gingerbread bears in the house and set off home. Let's just say if you want to be festive or find something fun to do then head there now. Get your tickets early because the house only seats 8 people at a time and we wouldn't want you to miss out.