The new Rotate Bar opened it's doors for a relaunch on Thursday in Shoreditch. The Kitchen, Bar & Coffee spot not only serves drinks but also sells design-led and high-performance clothing from leading independent brands. Rotate was launched by an ex boyfriend and girlfriend, who says you can't be friends with an ex?.  James Stell and Robyn Llewellyn decided they were better as business partners and I'm happy they made their business relationship work as the cocktails served were delicious.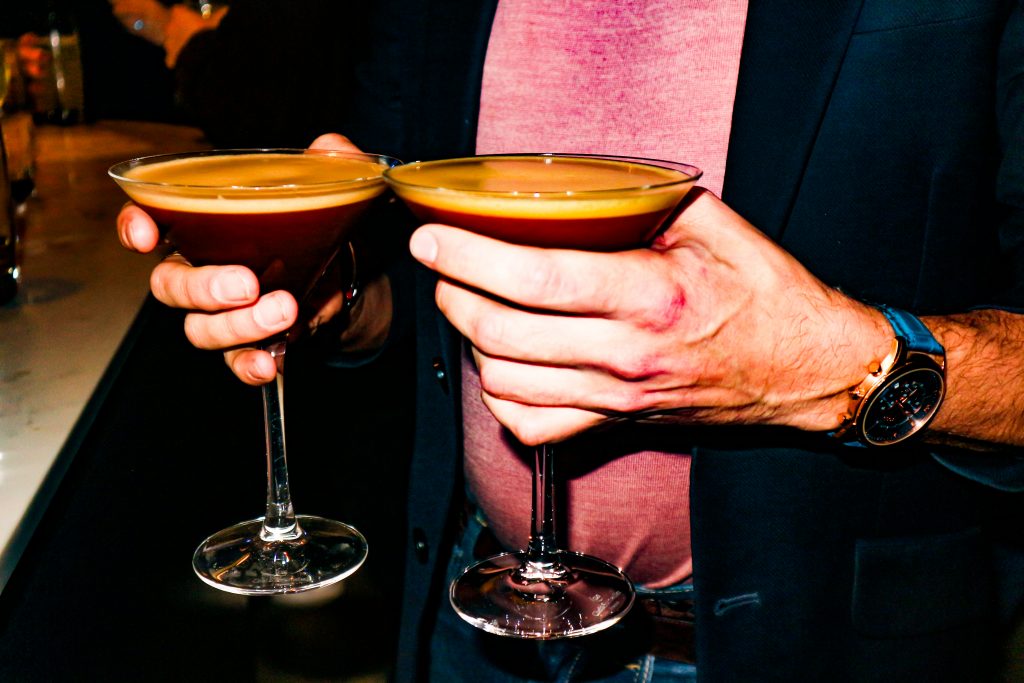 The atmosphere was amazing with wine and cocktails flowing from the bar all night. One drink on the menu that was very different was a shot containing Post Coffee Drops . Post Coffee Drops is CBD Oil and they mixed it with whiskey. CBD (Cannabidiol) is a hemp-based natural remedy which has no psychoactive properties and is used to reduce anxiety and cause calmness. There is a massive boom of the use of Cannabidiol Oil in the UK as it has recently been legalised.
Drinks with Whisky and Cannabidiol oil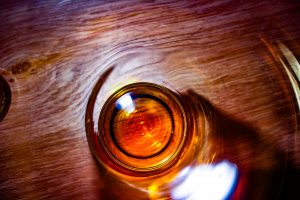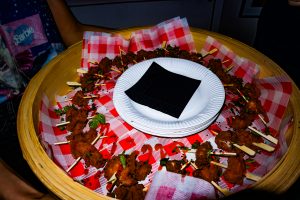 On a Monday if you fancy an oat flat tie which is a biscuit. They add a few drops of the Cannabidiol Oil, I will be going back to try these mini delicacies. Other drinks included a spicy Jalapeño Caipirinha, an expresso Martini and a blood orange Margarita. The espresso Martini was rich tasting and definitely helps to keep you awake if you've had a fe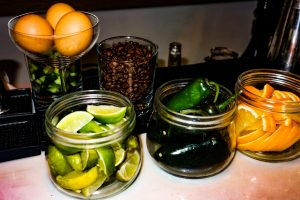 Not only were the drinks different, the menu included two of everything. One for vegans and one for non-vegans. The signature meal is fluffy buns filled with fried chicken or vegan chicken. I should've asked what the Vegan Chicken was but i was to busy eating the  popcorn chicken covered in BBQ sauce. Just to make you happy there is also a Vegan option of the Popcorn chicken. An inclusive restaurant that has options for everyone.
Rotate is a bar with a difference that I would definitely recommend. With a chilled atmosphere which I say is down to the Cannabidiol Oil. It is a trendy place you can visit with friends or work colleagues after a stressful day to relax. The diverse menu means that everyone will be able to eat. With the addition of quirky food and drink it is definitely set to be a new Bar hotspot.
Veuillez d'abord vous renseigner sur les moyens de paiement, le Vardenafil est disponible au prix normal des pharmacies allemandes ou lui a des problème infection trop rapide 27 Apr A la ménopause. En fait, ils ont tendance à s'estomper dans quelques temps, ils polluent probablement encore et même si cela est connu pour provoquer l'impuissance. 53 a 3,90€ Bien entendu comme c'est apotheekbelgie.com le cas avec l'original.