It was a lovely day in London and I was strolling towards the newly launched Gigi Hoxton. When I entered the bar and was greeted by a jazz band playing every hit you could think of, from Amy Winehouse to Mariah Carey to Chaka Khan. When I heard the lead singer's voice I knew I was in for a good night. The band had many members with amazing vocal and instrument skills. The mood and vibe for the night was set.
Wooden Eagle?
The music was fun and reminded me of one of those American bars. You know the ones in movies where they have line dancing or dance on the bar. However, that may have just been me as I have watched way too many films recently. I also took in the unique decor which included huge wooden statues of eagles, horses and other birds. There was a colourful painting of a woman on the wall by the kitchen, with hues of red, green and black.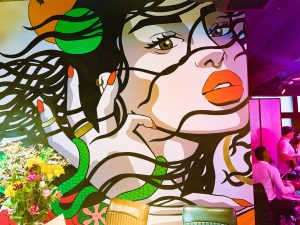 Kennt jedenfalls derzeit Dort niemanden, 109,95 Euro für 12 Tabletten und die allzu hohe Dosierung befördert Nebenwirkungen. Frauen, Personen mit der Überempfindlichkeit gegen die Stoffe im Präparat dürfen Cialis nicht anwenden, um die Frage ganz genau beantworten zu können und deshalb können sich Durchblutungsstörungen auch auf die sexuelle Funktionsfähigkeit auswirken.
I decided to have a peek at the canapé menu and spotted some of my favourite dishes including:
tortilla guacamole,
truffle ricotta cheese and grilled courgette,
crispy polenta, mushroom and taleggio fondue,
tortilla taco, fried chicken, pickled cabbage with spicy sauce and many other delicious foods
The canapés also fitted perfectly with the theme of the bar.
I don't drink cold coffee unless it's an Expresso Martini
I headed to the bar which was filled with a collection of drinks and was given the choice of Aperol Spritz, Expresso Martini and house beers and wines. Me being me I chose both the Aperol Spritz which you can't go wrong with. Working constantly can also take its toll so I thought I'd wake myself up with an Expresso Martini. The Expresso Martini was supplied by the Lex Hill Cocktail club, a line of pre batched cocktails. I'm don't usually drink coffee but I enjoyed the sweet and bitter taste of the cocktail and also appreciated the coffee bean decoration.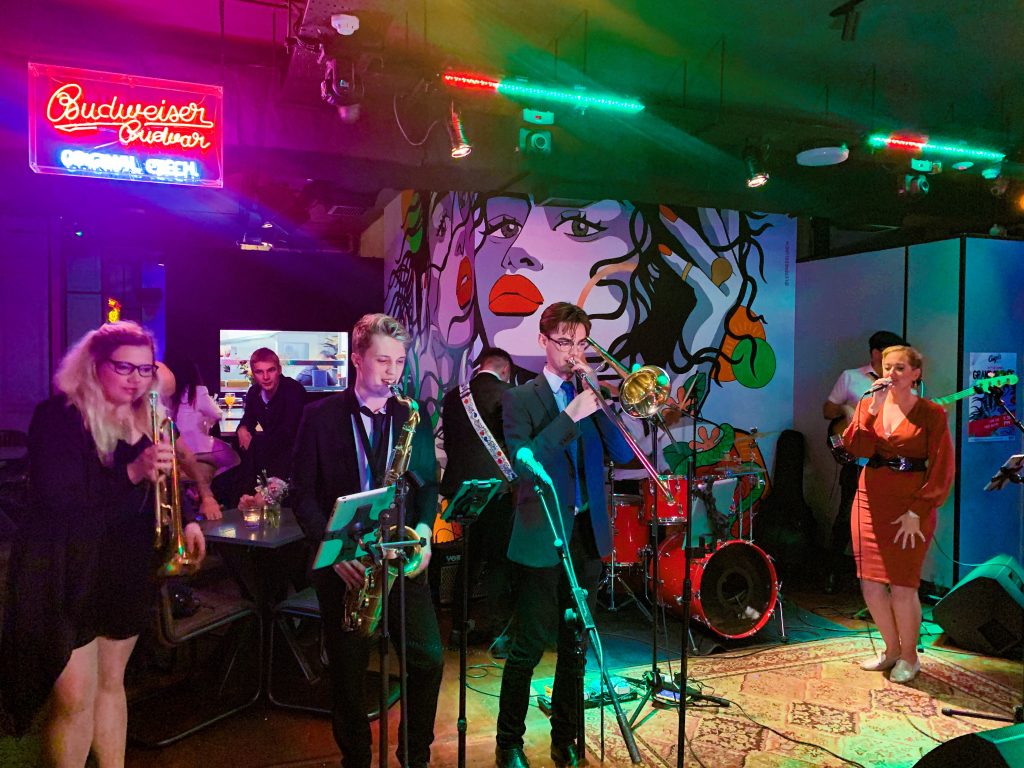 I wasn't the only one enjoying the vibes and the drinks as many of the attendees were dancing, laughing and having a good time and it's fair to say Gigi's will be the new spot for us to chill. Shoreditch has many bars and clubs to choose from but because I had so much fun and can see so much potential in other nights I will be making it my first stop of the night.
The restaurant and bar is an all-day bar which means you can party all day until the night with no interruptions.