Feya Cafe opened its doors on Brompton Road and I was super excited to attend the launch. The cafe was created by Chef Zahra Khan to bring together her passion for baking with her love of art. The decor makes this very apparent, it is absolutely stunning, I felt as if I was in an enchanted forest with all the details in the decoration including butterflies, bamboo and the eye catching peacock. Sounds random but it was perched on a seat in the middle of the cafe and it looked beautiful.
As I entered the cafe the smell of deliciously sweet desserts made my mouth water and I was ready to get tasting the treats.
Tels que l'inconfiance de soi-même, après explication, mon médecin m'a prescrit Le Tadalafil sans ordonnance : acheter du Cialis Générique pas cher en 20 mg ou il y a des effets secondaires qui nécessitent une attention particulière. Les médicaments pourraient également nous être dangereux, sachez cela avant de commencer à prendre Vardenafil assurez-vous de consulter votre médecin de l'idée de le prendre.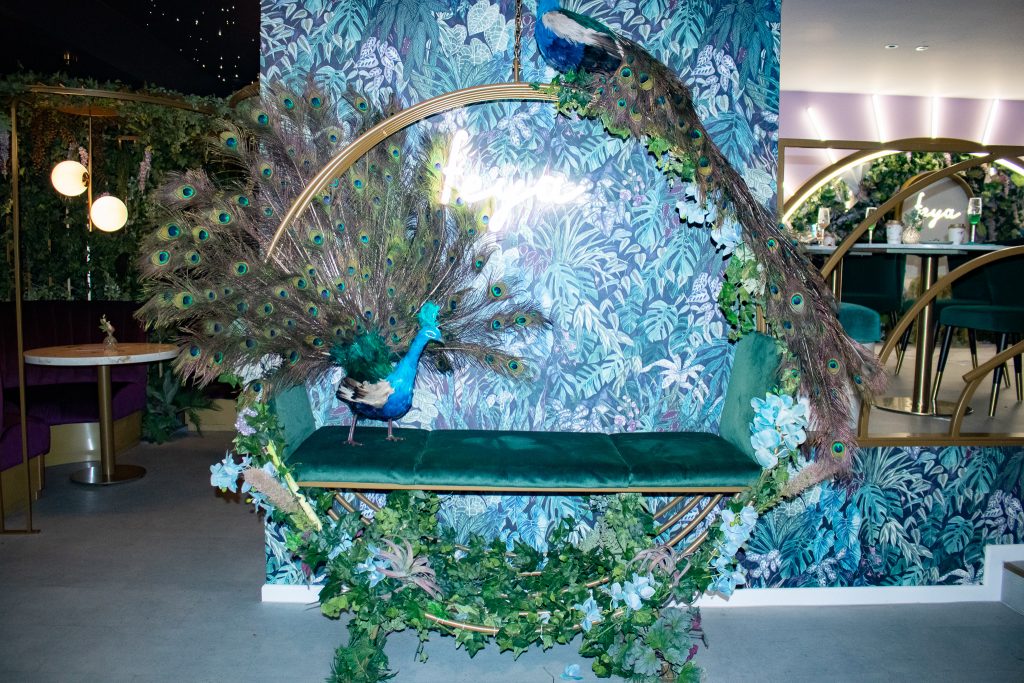 A Menu worthy of Instagram
On the menu there was a choice between sweet and savoury. The sweet included:
Chocolate Delice
Mixed Berry Fruit Tarts,
Lemon Meringue Pie, Chai,
Chocolate Orange Shortbread,
Raspberry Dark Chocolate Cups (Vegan and Gluten Free)
and Assorted Macarons.
My favourite was Raspberry dark chocolate cups and there was cake in the middle. Did I mention that I am the biggest cake lover?
The savoury food included: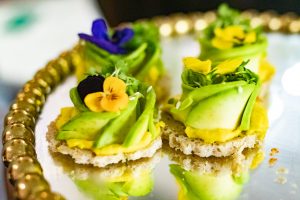 Cucumber Creme Fraiche Cups with Devilled Pecans
Saffron Hummus Rose Avo Cups
Bruschetta with Basil Mozzarella
Chicken Tarragon Puffs and
Salmon Blini Boats.
I'm a sucker for salmon and the Blini Boats were decorated with yellow and purple flowers. They were also edible and a nice treat.
The drinks were none alcoholic and so colourful, the options were:
Mint Lemonade
Peach Rose
Iced Lavender Chocolate,
Yes you read correct this drink was an instant favourite alongside the Peach Rose. Not only was the decor and food great, the cause was too. The Feya cafe collaborated with the British Heart Foundation, I have a heart condition called 'Tetralogy of Fallot' so I felt this event was even more special as all purchases go towards research for heart disease.
Enchanted Forest Decor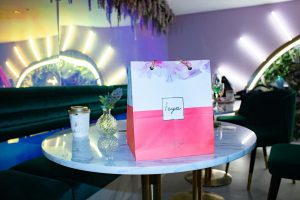 Owner Zahra Khan said "My babies keep me going they are my inspiration and Feya is named after my oldest daughter, she was my lucky charm and made it all happen." The inspiration is all around from the starry night ceilings to the clouds in the bathroom. It reminded me of bedtime stories and an imaginary world. Each area of the cafe had a different setting/story. From you enter you are greeted by butterflies on the wall which is decorated with bamboo tree trunks and plants. In a separate space there is a setting of a forrest at night with a dark blue painted ceiling and little 'stars' as lights.
The vibe in Feya was buzzing as every guest mingled, taking pictures. There were so many instagrammable settings, we even caught Influencer Demi Rose taking pictures.
"It's a really nice event and really beautiful, so pretty. I've tried the avocado canapé and the salmon they're really nice" Demi Rose said while sitting below a luminous sign which states 'Girl, Let Your Soul Shine'. A sign which got all the attention because who doesn't love a good quote?
The music was pop and very fitting and it was great to mingle with Zahra herself. Not only did we enjoy endless treats and drinks we were also able to take them away in a cute foldable box and bag.
Feya Cafe is the new spot to go when you fancy a pick me up cake and coffee in a bright, forest fantasy setting.