Brittany B is a singer-songwriter and current reality TV star. She is currently a cast member of Love and Hip Hop Hollywood with the likes of Ray J, Lil Fizz, A1 and Lyrica.
If you are a fan of the show like me then you live for all the drama between the cast members. Sorry not sorry. I was more than excited to ask about recent conflict with singer-songwriter Lyrica, her husband A1 and Paris and Zell. Brittany B stated that there is a lot of jealousy behind the conflicts with her being a grammy nominated writer. She was nominated for her work with Ledisi on the album 'Let Love Rule'.
Love and Hip Hop Hollywood
"This season has been great, really entertaining for everyone. I'm still deciding whether to be friends with Lyrica."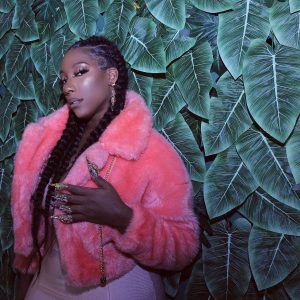 Brittany B recently released her own single 'Reputation' which is about having a reputation for being stylish, having drip with her fancy cars and jewellery and being well respected in the industry. Some of the lyrics include 'Can't let you bring me down, I got a reputation' which could link perfectly with the Love and Hip Hop drama.
Not only has Brittany B written many songs for artists she has also decided to push her own career. With the release of the single all her creativity can be put to use. It is not a secret that she has been in works with Blac Chyna, who would like to take it up as a career. Blac Chyna, on her own reality TV show, The Real Blac Chyna, revealed that she has a passion for music.
With Brittany B as the writer I'm sure the single will be great and many people will enjoy it.
Brittany is also working on a project which will be released next year. Although she refused to spill the beans, we can expect some exciting features on there so keep a look out.