A perfume that celebrates women and encourages women empowerment.'Yes I am', by Cacharel celebrates the assertiveness and independence in all women, a generation of women who fight, fight against domestic violence, gender equality, equal pay, and sexual abuse. Released in the beginning of the year the perfume embodies femininity.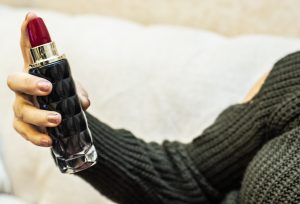 Honorine Blanc and Christophe Raynaud, are the perfume makers behind this beautiful fragrance. They worked on the fragrance to embody the essence of strength and power, with a spicy cremoso scent that contrasts the spicy essence of cardamom and the fruity sweetness of a creamy accord.
"Cacharel is for women. It allows them to express their uniqueness and affirm their femininity. Yes I Am is quintessentially Cacharel, both subtle and sexy, feminine and passionate, making it highly addictive" they said.
What more could you want out of a perfume but great packaging and this bottle does not disappoint. It is in a lipstick shaped bottle, and this is one you won't mind sharing with your friends. It will look great right next to your signature red lipstick and we think it'll make for some good selfies! Just like any signature red lipstick it will reflect confidence and sexuality and will make a great addition to any woman who likes to buy unusual perfumes.
Cacharel is a perfume brand about youth and liberty since 1978, each fragrance is created as an expression of each phase of a young woman's life. 'Yes I Am' is the latest release after the much loved 'Anais Anais', the brands first perfume in 1978 and 'Amor Amor' in 2003. It has taken years for the perfection of the new smell with its better dispersion as it has seven nozzles, you will be engulfed in the sweet smell within seconds.