Make up used to be a luxury product but Make Up Artist Academy have made it affordable for everyone. Yesterday they had an event for the launch of their new Pro / Base Foundation and Concealer collection. I headed straight to Mortimer house with Shahna to find out more about the brand. We walked in and were greeted with prosecco and a phenomenal display of their new foundations.
We walked into the main room and were given forms to fill out about our skin care and main skin care problems. After filling this out we walked into the colour matching room. There were 3 make up artists stands where you could be colour matched, whilst we waited heir were plenty of food and drink to keep us happy. We had a look at the new primers and other MUA makeup that was scattered around.
Colour Matching with MUA Cosmetics
Finally, my time came and I was first in the que. I was having my colour match by Karla Powell. She gave me a mini interview whilst I had my makeup done and some neat tricks on my makeup. The makeup is full coverage with a Matte finish which means if you're an oily person you'll have nothing to worry about. It is formulated with Vitamin E which we all love for our skin and contains no parabens. Since my natural hair journey, I love anything Paraben free makeup included! With a selection of 24 shades there is colours for most people. I had to mix two foundations for my shade but at £5 a bottle it's still nice to only have to spend £10 on foundation.
After we had found my perfect Foundation colour we started hunting through the concealers. Again, Karla found a perfect shade for me and this ne worked without mixing. The concealer was very lightweight and is great for building up. If you want more add more if you want less then you understand. It has a creamy finish that did not crease. Perfect for a concealer and it also comes in 24 shades. I may have been naughty and forgot to take my makeup off when I got home. Let's just say it still looked fresh the next morning.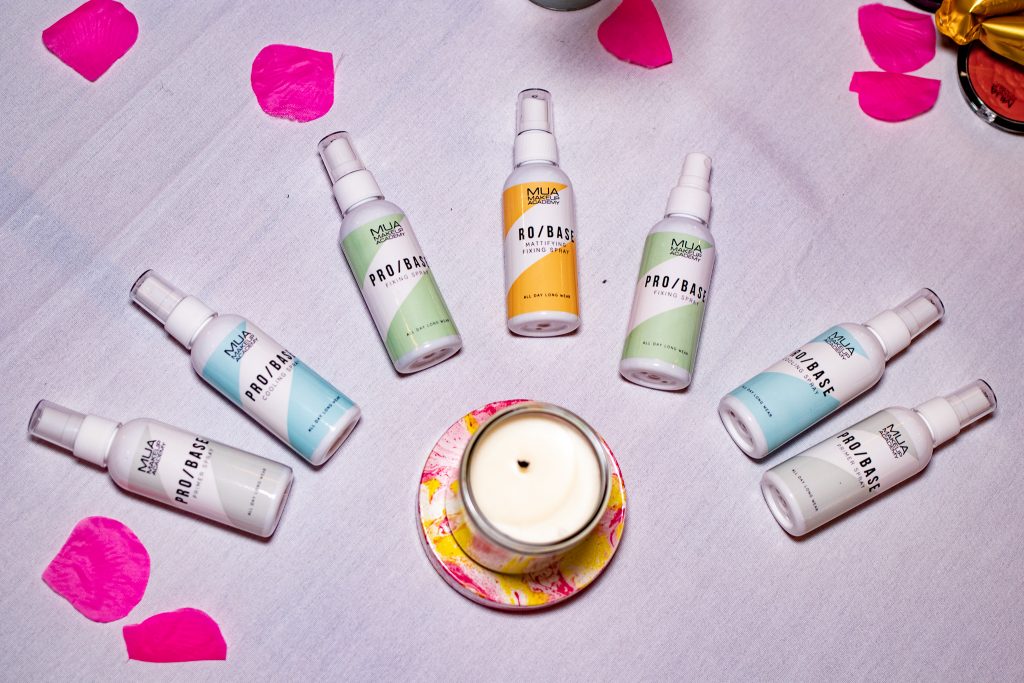 Fill your own Goody Bag
After being lucky enough to interview Annaliese Dayes (Britain's Next Top Model) it was time for us to go home. As always though not before filling u a goody bag. Now this goody bag was amazing because there were so many things that you could take home. There was a selection of liquid primers, make up remover, face sponges and oil primers. Let's just say I do not need to buy a primer for a while although I highly recommend the Tea Tree oil Primer. I love it because it mixes with my makeup meaning I use less Foundation.
With a full goody bag and a full belly after the small plates and desserts it was home time. I headed to the door where I was given my foundation colours to take home and use. After grabbing my concealer shade I left Mortimer House as it was time to trial it all. I mean you need to know how to use the makeup. Thanks to Karla and MUA it wasn't just a colour match I was given some education on how to make Cinderella look good for the ball. You can find the range yourself in Superdrug, let us know what you think?