L'Occitane has launched a new fragrance, Rose EDT, with a modern twist. You can personalise your scent with a complimenting Rose Fragrance Water. The fragrance is a modern take on the classic scents from Roses which are associated with love, romance, passion and femininity. Knowing what we know and how crazy women go for Roses it is only right to be the base fragrance for the perfume.
L'Occitane has blessed us with a new Eau de Toilette which captures the Provencal rose. The ingredients include pink pepper, violet, lychee and raspberry. When i walk I can feel the extra attention as I give people a sweet, fruity whiff as I walk by. Not to mention all my work colleagues keep asking me what scent I am wearing.
I smell like the break of dawn on a spring day. The bottle is also stylishly designed as it is inspired by glasshouses. It captures the floral scent and can be easily placed in any handbag. In fact the mini set I have means all 4 bottles can fit in my bag. I can change my fragrance throughout the day to suit my mood with the different scents.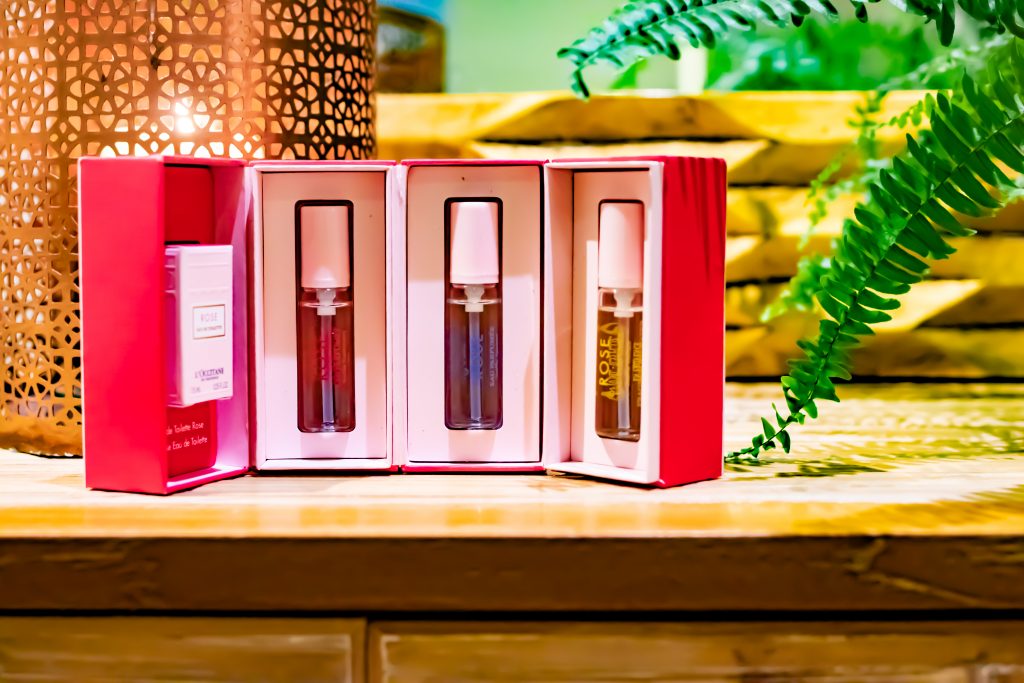 Three scents for any mood
Depending on my mood for the day I can layer my scent with one of the three Fragranced Waters:
'Burst of Cheerfulness'
'Burst of Relaxation' and
'Burst of Vitality'
The 'Burst of Cheerfulness' is filled with floral and fruits to cheer you up which I recommend in the morning. 'Burst of Vitality' with its floral-citrus smell for energy is great when you have that mid afternoon lag at work. Finally, 'Burst of Relaxation' is floral and watery for serenity and great to put on in the evening. At least you will be calm before you go to bed as well. My personal favourite is 'Burst of Relaxation' which subtly compliments the smell of the rose. I like to think I have a calming presence to people so my scent should match.
This mini beauty set is amazing and is the perfect addition to any woman's perfume collection. It also retails at only £25 in the L'Occitane stores too so it is affordable. With other key beauty product in the collection we recommend to expand on those as well. Their Modern Rose Collection which includes shower gel, body mist, hand cream and perfumed soap is all you need. Smell amazing and fall in love with yourself with these Rose scents.